REDUCES STRESS, EASES HEEL PAIN, SOOTHES ACHY FEET, AND BOOSTS CIRCULATION

ACUPRESSURE TECHNOLOGY
Proven to limit swelling, both for those who are on their feet a lot, and those who avoid being on their feet due to pain
Designed by a leading traditional Chinese medicine practitioner with extensive experience in foot pain management caused by a lack of support for arch, heel, and ankle core stability
Specialized Chakra Magnets are strategically-placed to improve blood flow and reduce stress in your feet.

RELIEF FROM SORE BACK AND STIFF JOINTS
Designed using a combination of ancient wisdom and modern medical technology.
MindInsole insoles cushion your feet and relieve the pressure on your joints.
By reducing the impact on your feet, MindInsole gets you moving again!

ONE SIZE FITS ALL
MindInsoles can fit men's shoe sizes 6 to 12 and women's shoe sizes 7 to 12
It's easy to trim your MindInsole into any size! Just follow the marked guidelines on the insoles and cut to fit!
These 100% breathable insoles are great for any shoe, any occasion.
Proudly featured at the 2018 Emmy's

SEE WHAT PEOPLE ARE SAYING ABOUT US:

Mindinsole have changed my life

Verified Purchase
I have been suffering unbearable pain in my back due to disc damage from osteoporosis and osteoarthritis.Medication has not given me complete relief but with the help of Mindinsole I am almost pain free. They have changed my life.
Judith Hopkinson

They really make a difference

Verified Purchase
Having chronic back pain from numerous surgeries due to being hit by a car in 1986, I was very skeptical that an insole could make a difference but I was willing to try anything. To my surprise the insoles really do help with the pain. I find that I can walk farther and with reduced pain. I am now a believer and would recommend these to anyone that may be wondering if the insoles could help them.
William Cheetah Jr

I CAN FEEL MY FEET!

Verified Purchase
I HAVE NEUROPATHY WITHOUT THE MINDSOLES I HAVE LITTLE PHYSICAL AWARENESS OF MY FEET, WITH THE MINDSOLES I KNOW WHERE MY FEET ARE!!! I RECOMEND ANYONE WITH NEUROPATHY TO GIVE THESE A TRY. I JUST SENT A PAIR TO MY DAD. THANK YOU MINDSOLES!
KATHY PAXSON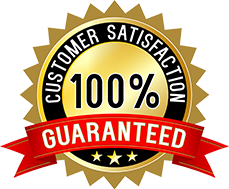 LIMITED OFFER:
Buy MindInsole TODAY with our 50% OFF promotion.
And joins the thousands who have transformed their lives and enjoy walking in comfort!